It's becoming increasingly clear that even though Australia's vaccine rollout has finally begun, there are long-term changes to all of our lives that are likely to persist for some time due to the COVID-19 pandemic. Many businesses, for example, have been forced to embrace remote working during lockdown, and while a gradual return to the office has begun across the CBDs of Australia, it seems equally likely that increased access to remote working will be a feature of many workplaces over the longer term.
One industry that seems set to be transformed long-term quite unlike any other is the retail sector.
In Australia, several years' worth of transition from bricks and mortar across to online retail was compressed into a six to nine month period at the height of the COVID lockdowns. With physical retail stores forced to close for extended periods, many customers have tried online shopping for the first time.
It remains to be seen how much of this online spend will move back to in-store as Australia opens up, but it seems clear than many of the old rules and intuitions no longer apply.
Retailers are going to need to adapt to this new reality, and that means reliable and up-to-date retail data is going to be more important than ever.
Understand Your Customers With In-Store Analytics
American engineer W. Edwards Deming once famously opined, "without data, you're just another person with an opinion," and never has this been more true than the current retail landscape. Comparisons with last year or what has traditionally worked are no longer going to cut it in a world that has fundamentally changed.
To survive and thrive in this new environment, retailers need up to date and accurate data on which to base their decisions. While collecting that data for your online presence might be relatively straightforward, how much do you know about customer behaviour within your physical store network?
That's where in-store analytics comes into play.
There are a number of solutions in the market that can provide insight into in-store customer activity, ranging from simple people counters to advanced retail business intelligence platforms that provide detailed data on metrics such as number of entrants, conversions and average transaction size.
The WingArc Retail Analytics platform operates through video analytics, taking the feed from your existing security camera infrastructure, as well as your Point of Sale and other business data, to build up a comprehensive overview of what's occurring inside your store, presented on our interactive dashboard.
When the analysis of the conversion rates went live into all the stores, within three weeks we had an increase from an average of less than 30% in conversion rate to an average of above 50%, so just having that pure transparency for the store manager to see okay well this is where you're at, they were able to make decisions, and had that very quick and immediate improvement in that single KPI.
Based on the average transaction value at the time this arguably resulted in a 30% uplift in sales for the store. So when that first wave of COVID came through, this played an important role in ensuring that we were able to improve our sales.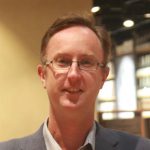 James Poppleton
Transparent and Timely Retail Data Drives Performance
In our recent retail webinar, James Poppleton of MUJI described how implementing in-store analytics earlier this year directly drove increased conversions of entrants into purchasers from an average of less than 30% to above 50%.
It's a compelling example of how simply having access to timely data can directly drive results. With the transparency that came from the whole management team being able to see exactly how each store was performing, store managers were able to actively respond by taking action to improve performance, and then see the impact of those actions reflected in the data.
As James told our webinar audience, implementing in-store analytics has delivered "a lot more transparency surrounding customer trends", which has led to "better insight into the opportunities to develop and improve on sales".
So how well do you understand in-store customer activity? Want to know more about in-store retail analytics? Let's talk.
Want To Know More?
Explore WingArc Retail Analytics to understand how our analytics platform and advanced heat mapping technology can help you understand your customers, reduce costs, and measure your marketing.