Active Communication with Customers
Plot Customer Data on the Map and Analyse the Trading Area
Created in 1980 as a private label brand of Seiyu department stores in Tokyo, retail giant MUJI sells everyday necessities including clothing, household goods and food.
After becoming independent from Seiyu in 1989, it initially established a global presence by opening stores in London and Hong Kong.
MUJI now boasts around 400 stores in Japan and 300 across the rest of the world, with the number of stores outside Japan expected to exceed its domestic operations in the next few years.
Increasing Customer Visits with the MUJI Passport App
In addition to physical stores, MUIJ created an online store and a smartphone application, MUJI Passport, for customers in Japan. Since its creation in 2013, MUJI Passport has attracted over 5 million users, and acts as a tool for communication between the customer and company. Since 2015 the MUJI Passport app has expanded beyond Japan, into China and Taiwan.
As physical stores make up 90% of MUJI's total sales, they are a major focus of the digital marketing department. MUJI Passport works to bring customers into physical stores, thereby increasing sales.
As Chief Marketing Technologist Kosuke Hamano explained, the digital marketing department had conducted trial and error to find methods of increasing the number of customers visiting their stores. Previously, there were promotions conducted using the MUJI web site or email newsletters, but any increase in customers tended to be temporary or limited to a certain area. As a result of this trial and error, the MUJI Passport application was developed.
Plot Customer Data on a Map, Analysed by Non-Technical Staff
In addition to its function as a rewards card, where customers gather points from buying items or checking in at a store, the MUJI Passport application also offers information useful to the customer, including the ability to look up items in stock in a nearby store.
The data collected from the MUJI Passport service is used for trade area analysis. Through GPS information from the app, plotted onto a map for analysis, the data that area managers previously dealt with through feeling and intuition can be utilised more effectively with tangible statistics. This data can then be used to lead customers to sales, and determine effective locations for expansion.
We have conducted trading area analysis using other tools in the past, but it was complicated and difficult to operate, as it was designed to be used by data scientists. It was difficult for non-technical staff such as store developers and area managers to use on a daily basis. We had also previously considered implementing a Geographic Information System, but the cost was a big hurdle.
We have millions of customer records collected from MUJI Passport. It was important that it had an intuitive interface for non-technical staff to use, and that we could quickly plot information onto a map. Considering these requirements and performance balanced with cost, we came to MotionBoard Cloud. We chose to go with the cloud solution because our IT staff are limited, and we could trust the security and management of the server.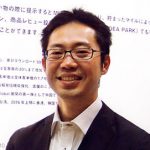 Kosuke Hamano
The decision to purchase was made in June 2015, and WingArc developed dashboards based on feedback from area managers and store developers.
We can now see all the important information in one screen. Currently the dashboards are aimed at area managers and we are expanding to include individual branch owners.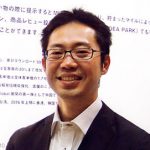 Kosuke Hamano
Using MotionBoard Cloud, the area manager can see where customers are coming from to get to stores in the areas they manage. Also, the store developer can analyse the potential effect of opening a new store on others in the district, and can confirm after opening whether the results were as predicted.
Currently, MUJI is using MotionBoard alongside two other data analysis tools. The other two are a tool for data scientists to flexibly analyse hundreds of millions of records, and another to analyse whether the products developed by the merchandising department are selling as intended. This is due to Hamano's belief in having the most suitable person do a job.
It's not what tool is being used, it's who will use the tool that is important. If the tool isn't suitable for the person using it, they won't continue with it. For the area manager and store developer, MotionBoard Cloud was the most suitable tool due to its intuitive interface.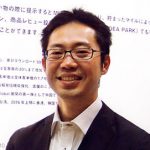 Kosuke Hamano
Analyse the Customer's Actions to Maximise "Customer Time"
MUJI's company strategy has been rooted in listening and responding to customer needs. Thus, the visualisation of customer actions and business areas was a natural step.
Beginning with MUJI passport, MUJI is opening channels for communication with the customer. The end goal is to maximise "customer time", so that the customer will think of MUJI not just at the time of purchase, but before and after as well. MUJI Passport and MotionBoard Cloud are crucial to MUJI's plan to execute on this strategy.
MUJI had already collected millions of customer data records from the MUJI Passport rewards app, but had no environment with which to effectively analyse this data.
Decision making was solely done by area managers directly viewing the data.
Data could not be effectively utilised.
MUJI uses MotionBoard Cloud to aggregate customer behaviour data and perform commercial area analysis. This brings data that area managers need to see together into a single dashboard. Where decisions were previously based only on the area manager's intuition, these are now backed by concrete statistics.
The area manager can estimate their market size and the specific characteristics of the area they are responsible for, and store development personnel can plan for store openings and predict the impact on existing stores.