Understanding Customer Behaviour
When global retail brand MUJI wanted to understand customer behaviour inside its bricks and mortar retail stores, it turned to WingArc Australia.
MUJI was originally founded in Japan in 1980 as a private label brand offering simple, low-cost but good quality products. Today it has 975 stores around the world, and carries more than 7,000 items ranging from clothing and household goods to food and even houses.
Its Australian operations began in Melbourne in 2013, and it now boasts 5 stores across Melbourne, Sydney and Canberra, with plans for more over the next few years.
While sales in Australia have been growing rapidly, the MUJI management team knew that understanding their customers would be key to maintaining that growth trajectory. With no established data platform in place, the team looked at deploying an analytics solution. They knew that by understanding shopper behaviour, they would be able to plan and execute on their marketing objectives.
We wanted to make strategic decisions based on data. We knew that implementing in-store analytics would give us the insight we needed to optimise our store layout and marketing activities to meet the needs of the Australian consumer.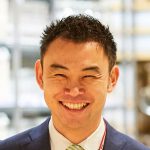 Takeshi Fujimoto
In selecting a software provider, MUJI was looking for an organisation with a strong commitment to retail analytics and a proven track record. WingArc's experience working with retail business intelligence solutions for leading global organisations, as well as its commitment to local Australian support and ongoing development of the Retail Analytics solution, saw it selected to be the foundation of MUJI's data analytics strategy.
The WingArc Retail Analytics solution is now in place across MUJI's Australian store network.
Understanding In-Store Customer Activity
The technology gives retailers an unrivalled view of what is happening inside their stores. That means management can see which sections of the store are most popular, what's happening at the checkouts, and how well they are capturing passing foot traffic.
The core of the WingArc solution is its video analytics capability. This leverages existing security camera infrastructure to build up a data-backed view of customer activity anywhere that security cameras are located, both inside and outside the store.
The platform automatically analyses the footage to monitor in-store traffic, as well as calculating the capture rate by comparing foot traffic passing outside the store with people coming in.
To provide additional context, the system connects to the retailer's Point of Sale system, and uses this data to calculate the conversion rate, average transaction value and total sales.
With daily reports automatically emailed to the relevant stakeholders, in addition to a set of comprehensive interactive dashboards, MUJI management now have visibility on the performance of all their stores.
The data we get from the WingArc solution enables us to make quick decisions based on a really clear view of what's happening on the ground across our store network. That means we can assess the success of a marketing campaign or a layout change in near real time. Another area where it's been invaluable is our staff rostering.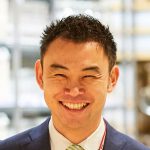 Takeshi Fujimoto
Having the right number of staff working at the right times is essential to ensure a good experience for the consumer. With increased competition both from other stores and online retailers, having people available to help if needed is a strong point of differentiation for the bricks and mortar experience. And of course, avoiding queues at the checkouts reduces the risk of sales being lost to a competitor.
The WingArc solution combines the sales and store visit data with predictive capability to present a forward-looking view of expected store traffic. With staff rosters typically needing to be created several weeks in advance, this allows store management to plan future staffing levels accordingly.
It's been a huge time saver for our store managers. Something that used to take up to 60% of a manger's time is now done in a fraction of that, freeing those managers up to focus on other activities. And it's directly helping our bottom line by having more people on the floor and the checkouts at the right times.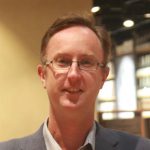 James Poppleton
With WingArc Australia continuing to actively develop new capability to the solution, one area of interest is demographic analysis. Using Artificial Intelligence, WingArc Retail Analytics will soon be able to present a detailed demographic breakdown of store visitors, enabling the retailer to further optimise marketing efforts.
This level of detailed customer data promises to be a real game changer for us. We're excited to be working closely with WingArc Australia as they bring this capability to market.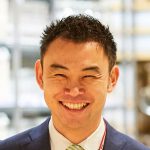 Takeshi Fujimoto
As a recent entrant to the Australian market, MUJI was looking to build up its operational capability in order to grow its business in Australia.
MUJI did not have a well-established analytics solution in place and sought a data platform to form the basis of its marketing and growth strategy.
Understand shopper behaviour to enable MUJI to plan and execute its marketing strategy.
MUJI was looking for an organisation with:
a strong track record working with retail analytics
a commitment to future development
a local support team with strong technical capability and the capacity to develop innovative analytics and predictive capability for the retail sector.
The WingArc Retail Analytics solution provided integrated and comprehensive analytics capability, with daily reporting, POS integration and predictive capability for rostering.