MELBOURNE, Australia, Mar. 03, 2020: Software company WingArc Australia today announced a new weapon to help bricks and mortar retailers fight back against online competitors. WingArc Retail Analytics uses video analytics on the store's CCTV camera feed to count customers and track their movements on a virtual heatmap, helping stores to increase revenue through insights into customer behaviour. It also integrates with Point of Sale data to build detailed reports on the store's performance. Global brand MUJI has already implemented the solution across its Australian outlets.
It's good news for consumers too. The days of struggling to find a staff member to help, or waiting in long lines at the checkout, could soon be over. WingArc's predictive technology helps retailers to plan their staff rostering in advance so they always have enough people on the floor to meet demand.
"We think this will be a real lifeline for high street retail," said Steven Hulse, CEO of WingArc Australia. "For online there's Google Analytics. Now physical stores can use data to understand the customer journey, improve the experience and make sure there's always enough people on duty to help."
The WingArc solution shows how well the store is capturing passing foot traffic, as well as which areas inside are most popular with customers, and when. That means management can assess the effectiveness of window displays and in-store marketing and make changes in near real time, based on hard data.
Japanese retailer MUJI has been trialling the solution in Australia over the last few months.
"We wanted to make strategic decisions based on data," said Takeshi Fujimoto, Managing Director of MUJI Australia. "We knew that in-store analytics would give us the insight we need to optimise our store layout and marketing to meet the needs of the Australian consumer. The WingArc solution ticked all the boxes for us."
WingArc Retail Analytics combines video analytics, machine learning, predictive capability and POS integration. Through interactive dashboards and daily reports, it can help stores to understand their customers, validate their marketing activities, optimise staff rosters, and ultimately increase revenue.

About WingArc Australia: Melbourne-based WingArc Australia develops software and solutions for data analytics, visualisation and processing. Its global customer base includes government agencies and private organisations who collect, process and publish data to deliver strategic insights and drive business decision making.
WingArc Australia's parent company, WingArc1st, is Japan's market leading provider of business intelligence, document assembly and print management solutions.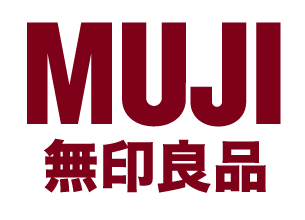 About MUJI: Founded in Japan in 1980, MUJI is now a global retail brand with 975 stores around the world. Its product lines include a wide variety of unbranded, private label items ranging from clothing and household goods to food and even houses.
Want To Know More?
Explore WingArc Retail Analytics to understand how our analytics platform can help you understand your customers, reduce costs, and measure your marketing.