Connect to Any Data Source
No matter where your data is stored, MotionBoard can connect to it, with drivers for connecting to everything from simple files to relational databases and cloud services.
Combine Multiple Data Sources
Bring all your data together into a single dashboard, no matter where it is stored.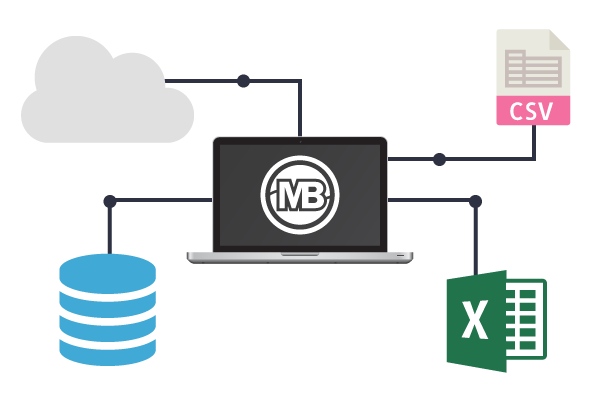 Work Seamlessly with Salesforce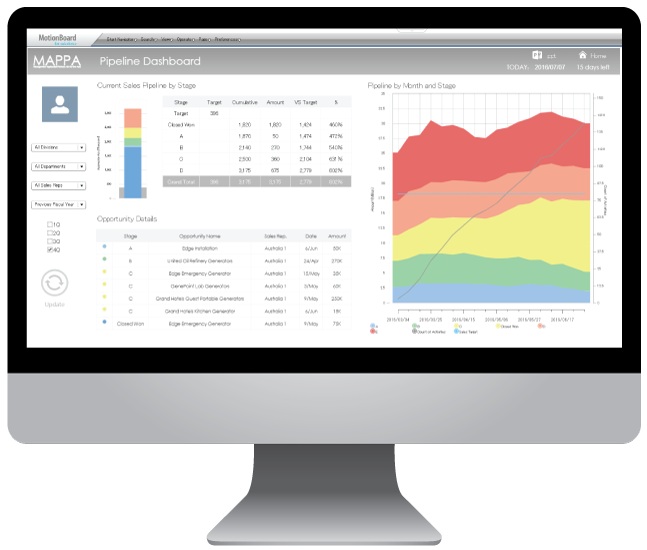 MotionBoard Cloud for Salesforce provides the single source of truth for your business. It adds a tab to your Salesforce screen where you can see Salesforce data, other business data and third party data all in the one place.
Because you can't make informed business decisions unless you are seeing the whole picture.