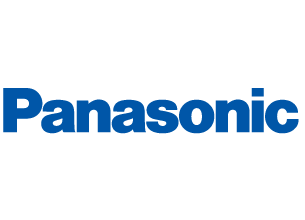 Achieve Efficiencies through IoT and Analytics
Real-Time Data Visualisation Replacing Paper Processes
The "Ene Farm" is a highly efficient residential fuel cell technology that can generate electricity, provide heating, and boil water. The devices have become increasingly popular in Japan and the Panasonic Appliances Company, which produces the Ene Farm in its factory in the Shiga Prefecture, East of Kyoto, has more than half the market.
With a goal of achieving high quality and high efficiency in the manufacturing process of these devices, Panasonic Appliances introduced "factory IoT". By deploying sensors throughout the factory, the organisation can collect data from across the factory floor.
Panasonic selected MotionBoard as its unified analytics platform, allowing the team to visualise indicators from multiple aspects of the production process.
IoT is Not a Magic Wand: Ultimately People Hold the Key
Panasonic firmly believed that adopting IoT technology alone would not be enough to achieve the desired improvements. While IoT makes it possible to collect information from a large variety of sources, it does not help you decide what to measure and how to use the resulting data.
The ease of use of MotionBoard, and the fact that it could be used by the relevant staff at the factory, not just specialist data scientists, was a key factor in the successful adoption of the solution.
Only the professionals at the manufacturing site know the answers to these questions. When the number of personnel who can master the data increases, we can easily increase or improve the quality and quantity of our output. IoT is not a "magic wand"; it is people who hold the key to ultimate data utilisation.
Ease of data entry was also a factor:
The biggest reason we chose MotionBoard was that it was the easiest tool to enter data.
Previously we were using paper ledgers for all the production results data. Our digitisation approach was to start from scratch, with MotionBoard's ease of use allowing the members of the manufacturing site themselves to operate the dashboards.
No easy way to check progress against work orders and the quality of the output.
Paper-based processes for tracking activities in the factory.
Over 25 aspects of the manufacturing process digitised, tracked and managed by MotionBoard with real time visualisation.
By sharing this information on the shop floor, the organisation could react promptly to changes and process abnormalities, taking action as soon as the issues occurred.