Document and Form Generation for the Modern Enterprise
If you belong to a large enterprise, it is likely that you see and use many different types of forms on a daily basis. Take invoices, for example. Companies around the world issue hundreds of thousands of them every day. Do you have a clear and straightfoward process for generating and managing these business critical documents?
There are many other examples of structured business documents you will encounter every day, including delivery forms, application forms, pay statements, quality check forms, and so on.
SVF is the complete Form Management and Enterprise Output Management system for all your business critical forms and documents, providing an intuitive interface for system developers to generate structured business documents, with flexible document formats that can be created easily. Now you can have full control over the flow of information through your business, from purchase orders to invoices to expenses and so much more. SVF transforms silos of document management into an integrated output system, allowing you to significantly reduce maintenance time and the costs associated with document operations.
Don't let output management hold you back. SVF can help your organisation grow by streamlining your document operations.
Example of Business Outputs in an Organisation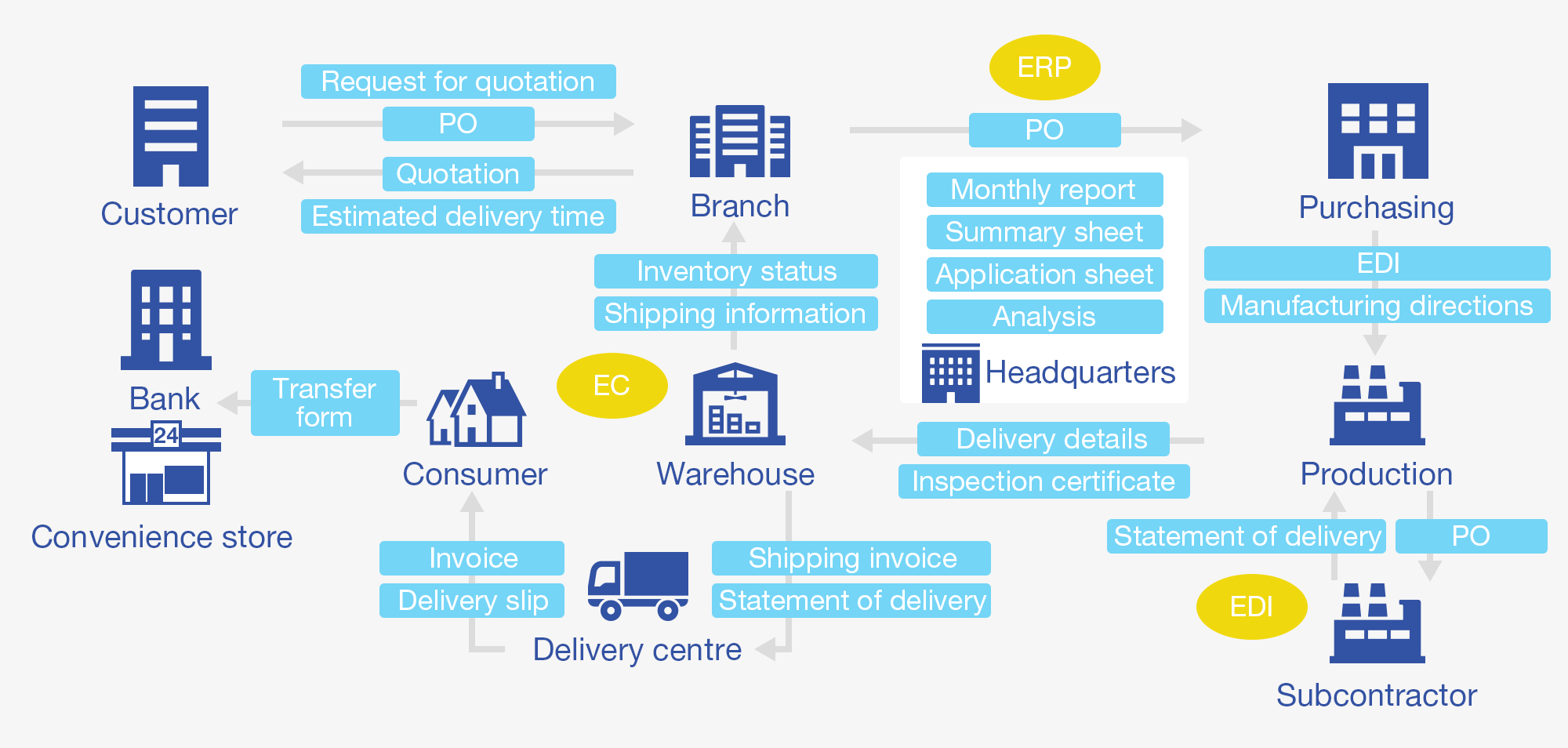 Extensive Printer Support
One of the features customers love about SVF is that includes proprietary print drivers and can output documents independent of printers. This means that SVF can output native commands to all your printers, enabling high speed and large volume printing regardless of the printing hardware in use in your organisation.

The SVF form management solution transforms silos of unmanaged documents into an integrated output system for all your business-critical structured document output. Companies that adopt SVF will see significantly reduced maintenance time and reduced costs involved with all their document operations.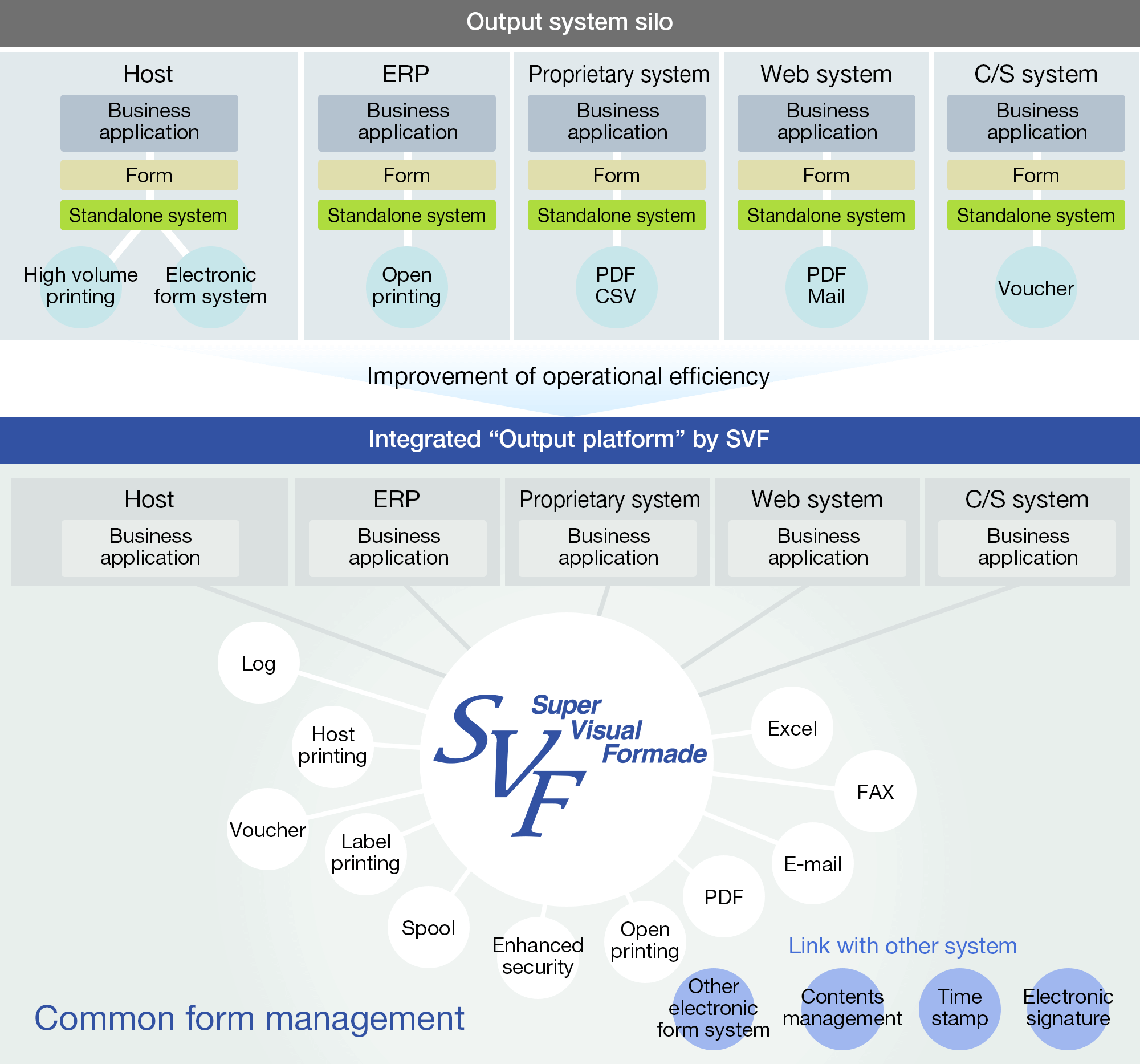 Deploy On Premises or In Cloud
Flexible deployment options mean you can choose to deploy SVF as an on premises solution or a cloud service offering. Talk to us today about what SVF could do for you.