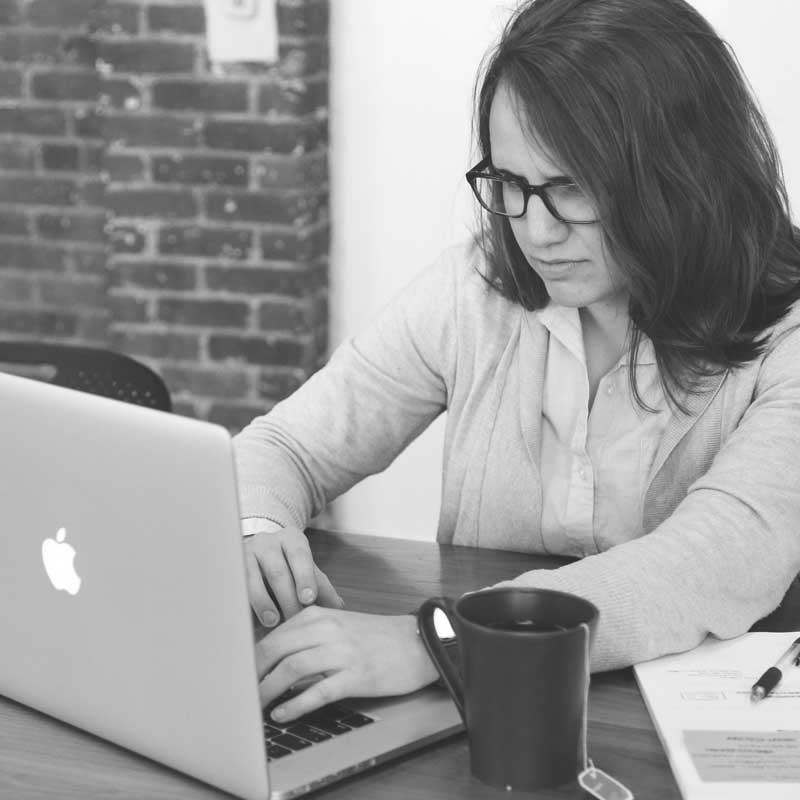 I want to spend more time with customers but instead I spend all my time with my web browser updating Salesforce!
I need to work more efficiently to meet my targets and KPIs.
- Sales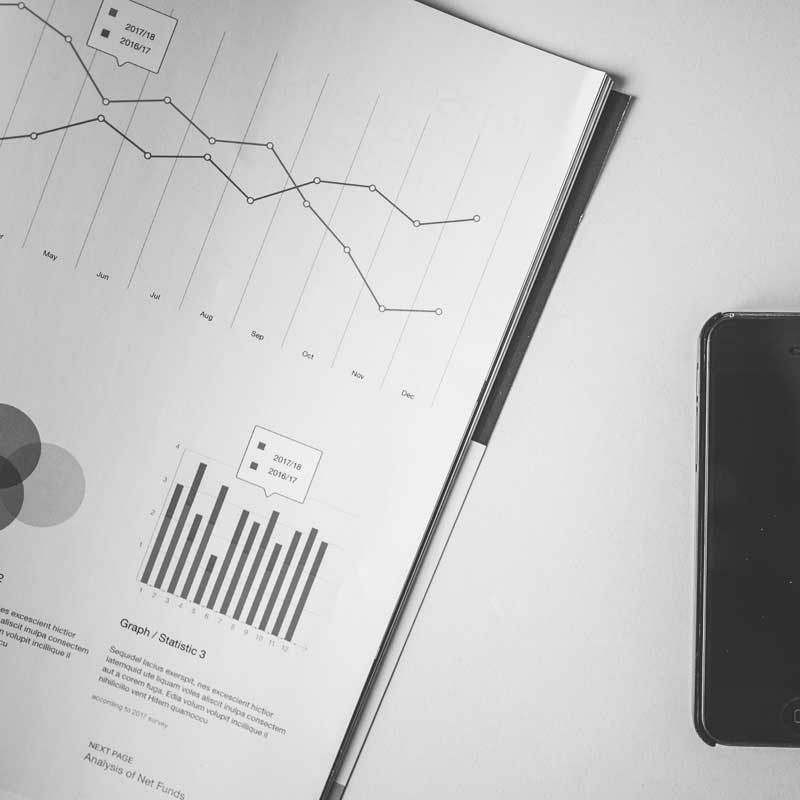 Sales reps find it difficult to work with the data and keep it up to date. That means I don't believe the data in our CRM is correct.
I can't make good decisions if I don't trust the data.
- Executive and Managerial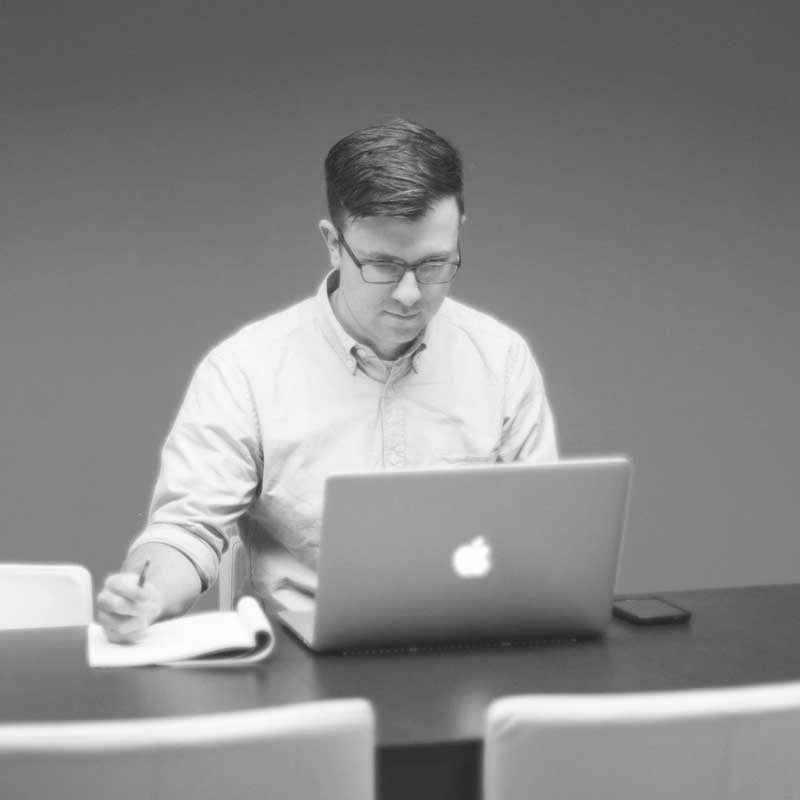 Salesforce has been deployed but field staff aren't satisfied and don't want to spend their time fixing up or maintaining our data.
It's proving difficult to promote data utilisation and fully embed the tool into our organisation.
- System Administrators
Our Salesforce suite empowers you to maximise your investment and take back control of your data.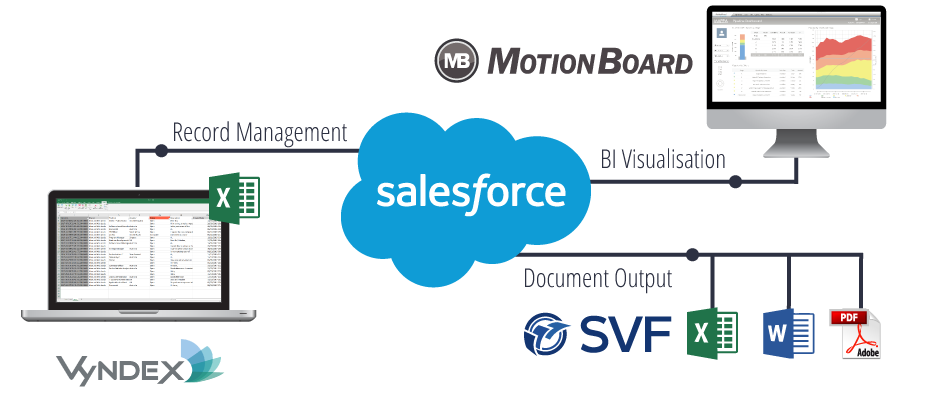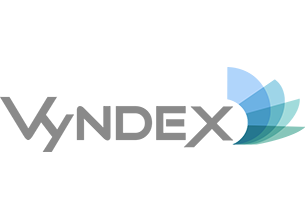 VyNDEX is a Salesforce Excel Connector that turns Excel into your interface to Salesforce. That means you can use the familiar Excel functionality to add, update and manage all your Salesforce records.
If you are struggling with adoption across your organisation then VyNDEX allows your staff to continue to work in a tool they are familiar with. And, because their changes are automatically synced back to Salesforce in the cloud, you can be sure that everyone is always on the same page.
VyNDEX means your sales reps spend more time working with clients, and less time working with data.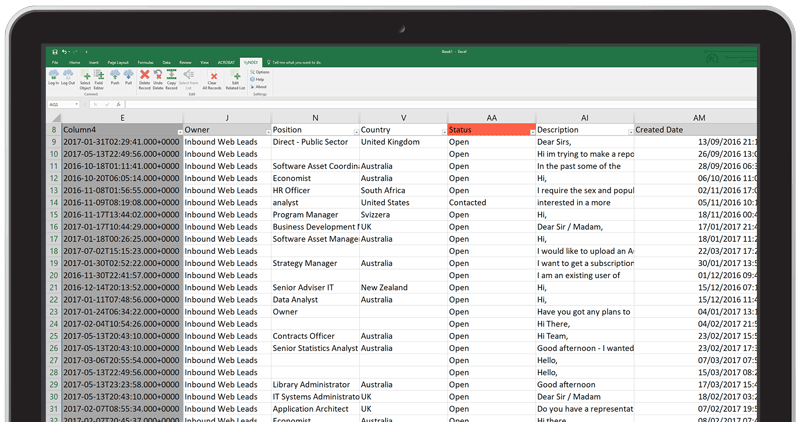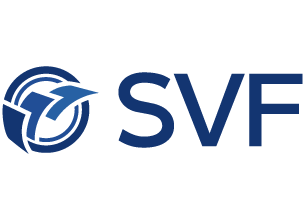 SVF Cloud is a complete output management solution for Salesforce. Direct output for all your business-critical documents: from sales invoices to quotations to customer correspondence and so much more.
Create consistent, reproducible outputs driven from your core business data so you can be sure that everyone is always on the same page.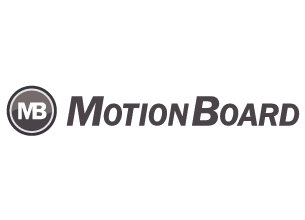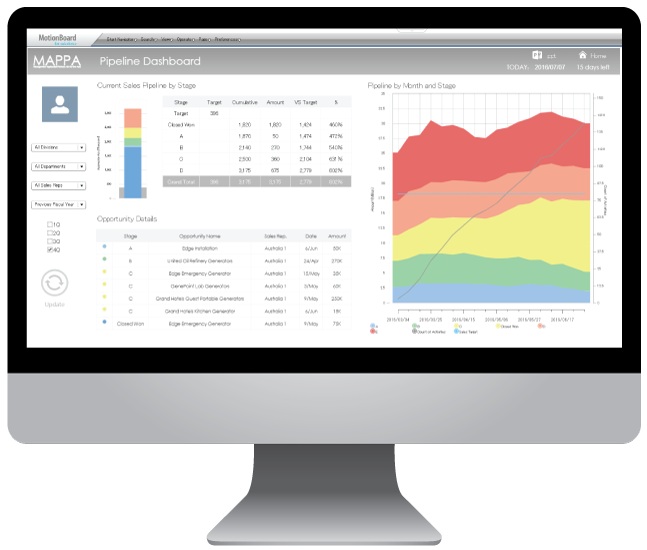 The single source of truth for your business data: MotionBoard Business Intelligence for Salesforce.
Combine Salesforce data, other business data and third party data all in the one place.
Because you can't make informed business decisions unless you are seeing the whole picture.
Want to take back control of your data?