Tourism Research Australia Gains Fresh Insights into Travel Habits with WingArc
Tourism Research Australia (TRA) is an independent research body tasked with measuring and monitoring the value of the tourism industry to the nation.
Each year TRA delivers a mix of research reports and forecasts to stakeholders in both the public and private sectors. Its findings underpin government tourism policy and help to improve the overall performance of the industry.
The key sources of data for analysis are two major surveys undertaken of international and domestic travellers. The annual international survey comprises 40,000 face-to-face interviews conducted with departing visitors during which they are asked about their experiences in Australia as well as spend and trip characteristics. The national survey, which involves 120,000 phone interviews with Australian residents, provides valuable insights into domestic travel behaviours and characteristics.
The resulting data sets provide a valuable source of information for analysis. TRA also makes use of data from other agencies such as the Australian Bureau of Statistics (ABS), the Department of Immigration and Border Protection (DIBP) and state governments.
Working with Large Data Sets
TRA's data collection activities lead to the generation of large and complex data sets. While this becomes a great source for insight and forecasts, working with the sets can become very challenging.
Originally the organisation had relied on a range of desktop tools, however it was quickly realised that they lacked the power and capabilities required for effective analysis and reporting.
We invested in the WingArc SuperCROSS desktop tool. After initial assessment, we found that it suited our requirements down to the ground.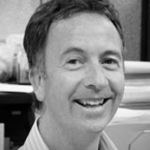 Rod Battye
Over the following years, the TRA team continued to work with SuperCROSS to create an increasing number of reports and other outputs. Although regularly assessing the software market, the team was unable to find any alternatives that could provide them with better support.
In the early 2000s, TRA noticed an increase in demand for both data and more interactive and dynamic ways for users to interrogate data with easier access and increase linkages to industry. These topics were covered in both the 'Tourism White Paper' of 2003 and subsequently the 'Jackson Report on Tourism 2009'. While the desktop tools were continuing to perform well, it was recognised that more support was required.
"In 2005, a decision was made to introduce interactive online capabilities for users," he says. "After looking at a range of alternatives, we opted to invest in SuperWEB2 basically because it offered a full suite of products that covered all bases."
Working with WingArc, TRA developed a powerful web portal through which users could access and analyse data and generate answers to queries. "It became very popular very quickly," says Battye.
"Users could interact with data using nothing more than a web browser. At the same time it took a lot of pressure off internal staff and freed them up to get involved in other projects."
Since the introduction of SuperWEB2, TRA has undertaken three upgrades of the product's user interface. As well as making the tool even easier to manipulate, this has encouraged new groups of users to take advantage of the organisation's deep data reserves.
"The WingArc tools are very intuitive to use and new staff require very little training," says Battye. "Most of the initial support they require is around working with the nuances of our data rather than how to use the software tools themselves."
The SuperSTAR platform now in place also supports a growing array of subscription-based services being offered by TRA. Organisations and businesses can request personalised reports or answers to specific queries which are delivered in agreed formats. Battye says this is a part of daily operations which is expected to grow further in coming years.
Requests for information and website hits have increased by more than 400 per cent.
This is because people can engage with the data in more interesting ways than has previously been possible. It's also on the back of building our TRA brand and being recognised as a reliable independent research leader for the tourism industry and having cutting edge technology for our users.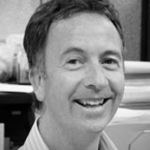 Rod Battye
Battye says one interesting insight unearthed by the WingArc tools was a significant change in the pattern of accommodation use by backpackers. Rather than relying on old-fashioned backpacker venues, they are clubbing together and staying in serviced apartments, units and resorts.
Thanks to WingArc software, we are well placed to continue to deliver real value to Australia's constantly evolving tourism sector.
It gives us a powerful platform on which we can continue to grow our outputs.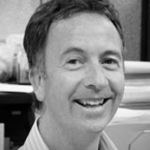 Rod Battye
Efficiently and effectively deal with large, complex data sets
Provide timely data from a range of large and complex collections to government and industry stakeholders
SuperCROSS desktop tool
SuperWEB2 portal for web users
Streamlined production of research reports
Increased capability for interactive and dynamic data access for users and stakeholders - 400 per cent increase in requests for information and website hits
Improved responses to external information requests
Better staff efficiency through use of intuitive tools and interfaces
Increased awareness of Tourism as a key industry for Australia's economic benefit
Want to Know More? Let's Talk