Data is a valuable strategic asset, and organisations today are collecting increasing amounts of it, but unless they have the right tools in place, the value of that data will be lost. At WingArc, we are experts in unlocking insights, helping businesses around the world to make better supported decisions, more quickly.
We aim to change the world by delivering innovative software and services that enable customers to harness the full value of their data. With this goal in mind, we have developed a suite of software products and solutions that are designed to enable our customers to effectively use and obtain strategic insights from their data.
Our core products include next generation business intelligence and dashboarding, our IoT Platform for hospitality, retail, transportation and more, a complete suite of Salesforce integrated products and confidential but flexible open data dissemination.
These solutions help make better use of information, enabling you to reach decisions on what matters at the time it matters.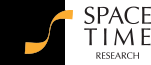 WingArc Australia was previously known as Space-Time Research. Founded at Melbourne University in 1986, STR specialised for over 30 years in developing software tools and solutions for many of the world's leading statistical organisations, government agencies and commercial enterprises. Our SuperSTAR suite changes the way people explore, build and share information, making the process simple, secure and rich in meaningful insights.
In 2017 we became WingArc Australia following our acquisition by WingArc, Japan's market leading provider of business intelligence, document management and enterprise analytics software.
Steven Hulse, Chief Executive Officer
Steven is a seasoned executive with over 25+ years of experience in technology products and services with customer oriented-companies ranging in size from specialised software organizations to large multi-national corporations. He has extensive experience working in the Business Intelligence and Analytics marketplace working for Oracle, IBM and SingTel. holding senior management and technical roles.
Steven's track record includes creating and bringing new products & services to market and the management and implementation of information technology solutions to address challenges in the Government and Private Sector.
Steven received a B.Sc. and Dip Ed from the University of New England and has attended several executive management programs.
Indrani Tharmanason, Chief Financial Officer
Indrani has more than twenty years' experience as chief financial officer of internationally focussed high-growth technology businesses such as ManageSoft Corporation and Ceram Polymerik. Indrani worked closely with their boards creating strategic plans and business plans to support the direction, initiatives, and execution as well as a number of successful capital raisings both locally and with international investors.
Prior to that, Indrani worked in top tier chartered accounting firms for eight years, including Ernst & Young and KPMG.  Indrani is a member of the Institute of Chartered Accountants in Australia, and holds degrees in Commerce and Computer Science from Melbourne University.
Masaaki Hayakawa, Managing Director
Masaaki is a results-oriented cross-cultural global business development director with over 15 years' leadership experience in the enterprise software industry. Masaaki has a proven track record of leading and localising/globalising over 10 software and service Go-to-Market launches across Europe, Japan, China, South East Asia, and Oceania. He specialises in developing and executing global growth strategy and post merger integrations.
Prior to joining WingArc in 2011, Masaaki held a number of senior business development roles at organisations such as SAP and Unisys. He has an MBA from Bocconi University and a BA in Policy management from Keio University.
Trusted By the World's Leading Organisations
We have been helping organisations all over the world to find and share smart insights from their data for over 30 years. Our combination of cutting-edge data technology, expertise and industry partnerships have enabled us to develop tools that are favoured by leading business, statistical, and government organisations around the world.