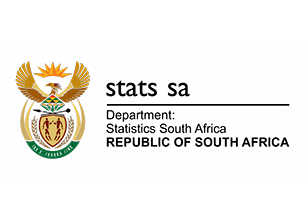 Census Analysis and Dissemination
In 1996, Statistics South Africa ran the first Population Census to enumerate the entire South African population. Logistically it was a huge undertaking and its importance in terms of government policy direction and resource allocation could not be overstated. Statistics South Africa had clear goals for the census:
Make the census as accurate and useful as possible.
Share as much data as possible with as many people as possible.
Provide users with the tools they need to be able to easily access and analyze data.
Make Statistics South Africa the preferred supplier of quality statistics.
Solution
In close collaboration, WingArc Australia and Statistics South Africa tackled and overcame various data collection, analysis and dissemination challenges in South Africa.
The challenge of moving boundaries and dwellings
One of the biggest challenges was the actual count: what to count and how to count it. One difficulty Statistics South Africa encountered was that the geographic boundaries were always changing; another was that not all dwellings and households had a unique identifier. As a result, one dwelling counted in one census was not necessarily there the next time the census was taken, making data accuracy a concern.
To bridge the gap between censuses, Statistics South Africa undertakes community surveys. Survey data helps to maintain demographic and socioeconomic data at municipal level, and to assist government and the private sector in planning, evaluation and monitoring of programs and policies. A survey has many of the same challenges as a census, and it is imperative that the resulting data for both is accurate, especially data at detailed geographical levels. Statistics South Africa uses SuperCROSS for fast, flexible tabulation and analytics, to easily handle, manipulate and analyze the census and survey data.
Reliable confidentiality a reality
Statistics South Africa maintains confidentiality of unit record information by using random rounding and cross tabulation to run queries without identifying an individual record. At one time, Statistics South Africa was having problems with discrepancies in totals caused by different random rounding approaches implemented in different data dissemination products. SuperCROSS was instrumental in overcoming these problems, and is now Statistics South Africa's preferred product for disseminating lower-level data, for example data about municipalities, magisterial districts, and electoral wards.
The challenge of publishing data for demanding public and private users
Since its first census, the demands on Statistics South Africa for census data dissemination have increased exponentially. Statistics South Africa employs two online methods of meeting this demand. One is using SuperCROSS to create cubes, which are disseminated via SuperTABLE. Cubes provide users with the flexibility to run any query they want based on those cubes.  Statistics South Africa also uses SuperWEB2 for web-based ad hoc tabulation, providing both the public and private sectors with more detailed data for their individual analytics.
Benefits
Freedom for Statistics South Africa to do almost any cross-tabulation and is infinitely better able to meet the data requirements of their stakeholders
Data accuracy and confidentiality is assured
Both CD and online dissemination means anyone can access the data they need
To view Statistics South Africa census data using SuperWEB2, visit http://superweb.statssa.gov.za/webapi
SuperSTAR allows us the freedom to do almost any cross-tabulations, which means that we are better able to meet the data requirements of our stakeholders.
Statistics South Africa is the government agency responsible for South Africa's official statistics. Its mission is to lead and partner in statistical systems for evidence-based decisions.
Requirement to make census data as useful as possible, and as widely shared as possible.
Want to Know More? Let's Talk