Monthly Reports become Daily with MotionBoard
Accelerating Continuous Improvement
Founded in 1887, Yamaha Corporation is a global manufacturer, headquartered in Shizuoka, Japan. Approximately 65% of its revenue comes from its musical instruments business, which includes electronic instruments as well as traditional pianos, wind, and string instruments.
At the company's Toyooka factory, which manufactures 41% of Yamaha's musical instruments, the company began adopting measures to achieve continuous improvement and optimise its work practices. However, problems such as indirect labour costs, declining work efficiency and increases in non-production time remained, and management felt they had reached a limit of improvement through direct work alone. In addition, the low cost of overseas factories in China and Indonesia led to the value of Toyooka factory being questioned.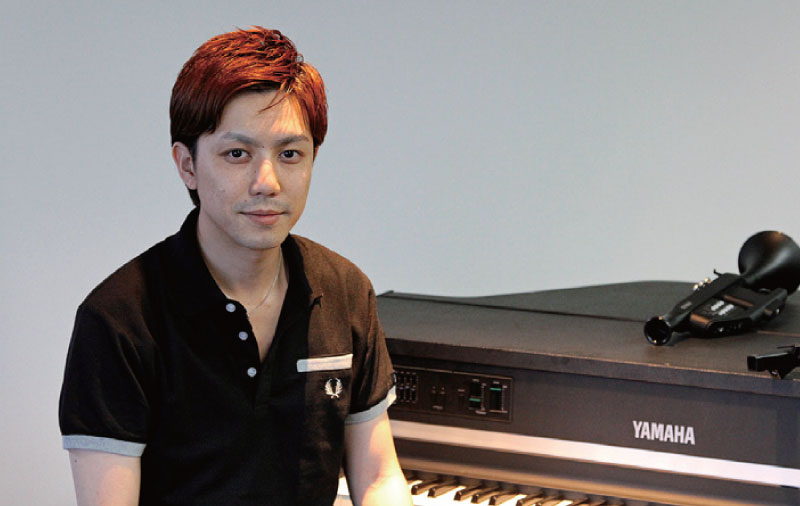 Effective Process Improvement with Real-Time Data Measurements
Attempting to resolve this, the team at Toyooka began recording and analysing work activities across the factory. This would help the business to cut down indirect work where possible, streamline processes, and spend more time on core activities. Through this strategy, Yamaha hoped to achieve the three pillars of low cost, high quality and high technical strength.
However, differentiation from cheap overseas labour was still an issue. Although the basic production achievements were now being recorded to an acceptable level, it was a manual and time consuming process, and the data regarding what was happening at the factory level was not available to management at the desired frequency. To resolve this, the team began searching for an IT tool that would allow for on demand visualisation of production data.
In the central ERP system, you could only view results of production of semi-finished or finished products, which does not cover all the data we need to improve the production site.
We were interested in how much labour and time was used in comparison with the standard time for the product, as well as the rate of defective goods, and how much time was wasted on activities other than direct work. We identified the need for a local system that could collect this data and change specifications at the factory site.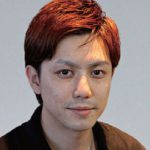 Satoshi Miyata
MotionBoard was "The Best Fit"
Until being involved with this project, Miyata had no experience in building an IT system, and studied database design methodology from scratch before selecting a tool.
We tried out many tools and compared them by how easily we could build the system, change specifications and operate it on our own, and the only one that met these requirements was MotionBoard.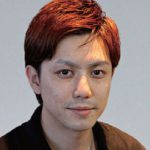 Satoshi Miyata
Since there were no computers at the factory, it was decided that there would be a digital display board for viewing the MotionBoard dashboards on the factory floor. With the screen changing automatically based on a timer, various important data points displayed on digital signage, and abundant GUI features for interactivity, the system fulfilled all of Yamaha's requirements.
It quickly received positive responses from site managers. As for the factory's production staff, they continuously refer to the dashboards to analyse defect rates and to drill down or download data. They can also examine the cause of defects, while in the weekly production progress meetings, MotionBoard is used to demonstrate production efficiency and the number of delays.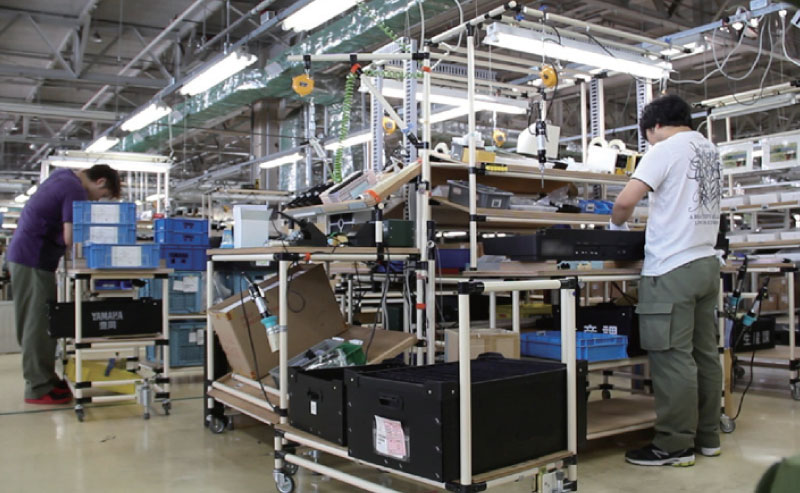 Labourers in the manufacturing plant entered production data into daily reports by hand, which was then manually transferred into an Excel spreadsheet by the production supervisor. The production manager then combined this information into a monthly report.
This long lead time on reporting made it difficult to improve productivity through changed working practices on the factory floor.
By introducing MotionBoard, it became possible to visualise the key production performance indicators, such as productivity and quality, in real time.
Monthly report generation time went from 50 hours to zero, and real-time MotionBoard dashboards are being used in weekly review meetings instead of static reports.