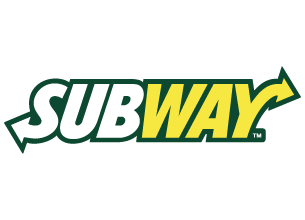 Analysing POS Data with Dr Sum
Building a Low-Cost Sales Analysis System
Sandwich retailer Subway was established in the United States in 1965, and now boasts over 40 thousand stores around the world. Its Japanese subsidiary, Japan Subway, launched in the early 1990s with a single store in Tokyo. The unique style of making and providing custom-made sandwiches using submarine-shaped bread in front of customers quickly gained a reputation amongst local consumers and the chain has since grown to almost 200 locations across Japan.
One of the unique strengths of the Subway brand is the choice offered to patrons: 8 types of bread across 2 sizes, 15 basic menus for bread sandwiches, the choice of 6 kinds of vegetables, 10 kinds of dressings, 7 kinds of toppings, and so on. On top of that there are set menus such as drinks and soups. With so many combinations available, it was important for management to understand any changes in customer behaviour (such as changing trends across popular items and set menu choices) and to be able to respond quickly.
To manage, process and analyse the wealth of data being generated at store level, Japan Subway turned to Dr Sum to implement a multidimensional high-speed aggregate search engine for sales analysis of its Point of Sale data.
Daily Analytics Delivered Quickly and at Low Cost
While Subway was collecting data from the Point of Sale (POS) systems in each of its stores, management only had access to the sales data for each store on a weekly basis. For a fast moving business that needs to respond to changes quickly, this wasn't good enough to accurately judge the needs of current customers.
The solution was to implement a sales analysis system using Dr Sum. With this in place, the Subway team were able to analyse sales using only a web browser connecting directly to the source data at head office, allowing staff at both head office and individual stores to access accurate and up to date information.
"When the cash register is closed every night, the data is transferred to the head office system in CSV format and stored in the Oracle database", said Mr. Toshiaki Ushikubo of the Marketing Department. "The aggregated data from there is available in Dr Sum EA by the next morning. Daily sales analysis is possible."
Easy to Use. Easy to Implement.
Key requirements for the system included having the flexibility to add and change analysis conditions in future, as well as not needing to install a dedicated application on the head office or store computers. Dr Sum was the perfect fit.
Once Dr Sum had been selected, the system was up and running in just a few weeks, with Mr Ushikubo handling the implementation, despite having no previous experience of the system. Basic training, as well as assistance from the support desk were enough to resolve any issues and get the sales analysis system into production.
"Because I was a complete amateur, I worked all the time during development, but once I learned how Dr Sum works, it wasn't particularly difficult. I can use it even though I'm not a computer professional. That's one of the great features of Dr Sum", says Mr Ushikubo.
As the system construction progressed, additional data needed to be pulled in from other sources outside of the POS system. Thanks to Dr Sum's extensive support for different data sources, it was easy to include all the relevant data.
Popular with Users. Smooth Communication between Stores.
With the introduction of Dr Sum, the person in charge of each store can check information such as the store status and yesterday's results every morning. In addition, it has become possible to analyse by franchise and directly managed stores, and by location category such as urban, suburban, and office locations.
Before the introduction of the POS system, sales information had been sent by fax from each store to the head office and manually entered at the head office. Now, both the head office and each store have significantly reduced the work involved in sales aggregation processing. In addition, users appreciate the ability to flexibly change analysis conditions in response to changing store conditions and business conditions.
"Daily performance can now be easily analysed at each store, where it used to take a week to collect data. Communication between sales staff and store staff has become smoother because we can talk while looking at the data", Ushikubo said.