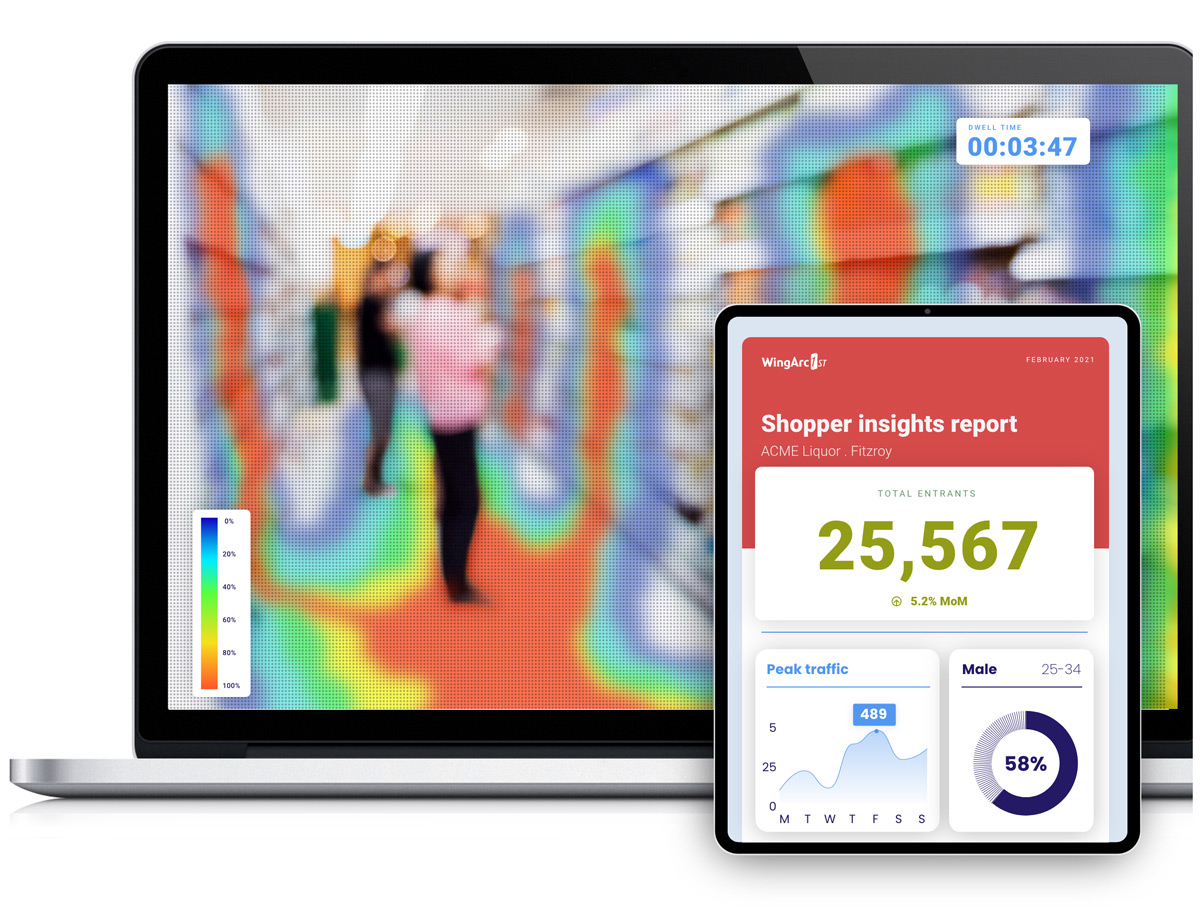 MERCHANDISE SCIENTIFICALLY
WingArc accurately counts, tracks, profiles, times and reports on every step of your customers' in-store journey. When you understand how shoppers are responding to your retail offer, you can merchandise scientifically and maximise sales.
THE RIGHT STAFF AT THE RIGHT TIME
Using your existing infrastructure, WingArc can seamlessly integrate your staff rostering and marketing information systems into one powerful intelligence hub, enabling you to redeploy underutilised staff to more profitable locations when you need to.
LET THE DATA DRIVE THE RETAIL EXPERIENCE
WingArc has international experience in proprietary data capture, analysis and reporting. We help large-scale retailers make better commercial decisions regarding store layout, merchandising, in-store promotions and pricing.
Offer Terms and Conditions
After you submit the form, one of our representatives will be in touch to discuss your corporate needs and organise your trial, if suitable for your organisation. In order for us to prepare the trial, you will need to provide us with digital footage from your security camera system, the store floor plan and details of the physical camera locations, as well as sign our standard trial agreement. This offer is made on a best efforts basis and subject to strictly limited availability. WingArc Australia reserves the right to reject your application if your store setup or camera technology are incompatible with our solution, or for any other reason that would make it commercially impractical to deliver a trial in a timely manner.
WingArc respects your privacy. We won't share your details and you can opt out of communications from us at any time.