[two_third]
Registration
* These fields are required.
Please Note: Our Melbourne event has now reached capacity. If you have registered, we look forward to seeing you there.
[/two_third]
[one_third_last]
Privacy and Confidentiality in the Open Data Era
In the era of Open Data, how can organisations share and disseminate data both safely and securely?
Maybe you have an open data obligation to disseminate your data, or maybe you simply want to share sensitive information between departments internally, the chances are you've been restricted from releasing or sharing information because of privacy concerns.
What if there was a better way?
What if you could apply advanced confidentiality rules to your data on-the-fly, ensuring individual privacy is protected without affecting the usefulness or accuracy of your data. Come along to our breakfast forum to hear how our software helps organisations open up their data with confidence.
[/one_third_last]
[divider]
Where and When?
[one_half]
Melbourne
Tue 15 Sept 2015 – 7:00am-9:30am
Melbourne Marriott Hotel
cnr Lonsdale and Exhibition Streets
Melbourne
VIC 3000
[/one_half][one_half_last]
Canberra
Thu 17 Sept 2015 – 7:00am-9:30am
Novotel Canberra
65 Northbourne Ave
Canberra
ACT 2600
[/one_half_last]
[divider]
Speakers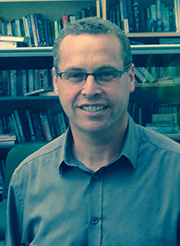 Department for Work and Pensions (UK)
Mike Payne – Statistician
The Department for Work and Pensions (DWP) is responsible for welfare, pensions and child maintenance policy. As the UK's biggest public service department it administers the State Pension and a range of working age, disability and ill health benefits to more than 22 million claimants and customers. DWP has been using Space-Time Research software for a number of years to share its data with the British people through an open access data portal called Stat-Xplore (powered by STR's SuperWEB2).
Mike Payne leads the team within DWP responsible for developing new official statistics, including the first official statistics on Universal Credit. Mike also leads the Stat-Xplore project. Mike has been a Government statistician for over 20 years, previously working in the Office for National Statistics and the Department for Education.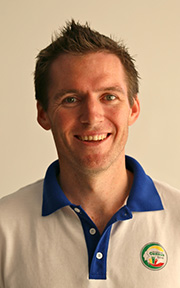 Australian Bureau of Statistics
Duncan Young – Program Manager, 2016 Census of Population and Housing
The Australian Bureau of Statistics (ABS) is Australia's national statistical agency, responsible for providing key statistics on a range of economic, environmental and social issues as well as conducting the 5 yearly Australian Census. The ABS has been using Space-Time Research solutions for almost 30 years. Our software powers ABS TableBuilder, a self-help tool that provides access to census data online, allowing anyone to create tables, graphs, and thematic maps based on census data via an interactive and intuitive interface.
Duncan Young will deliver Australia's Census of Population and Housing in 2016–the largest peacetime activity in Australia, and is passionate about his role in encouraging the use of Census data to encourage more informed decision making in Australia. As a former Australian Government Young ICT Professional of the Year, Duncan has driven a major transformation of the Census program to take a digital first approach, which will deliver a saving of over $100m.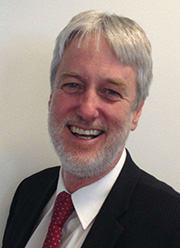 Ovum
Al Blake – Principal Analyst, Government Technology
Al Blake is a Principal Analyst in Ovum's Australian Government practice. Al specializes in mobility and virtualization, enterprise integration, and sustainable ICT in a government context. He also has a special interest in service delivery to remote locations and marginal groups. Al is regularly called upon to present at industry conferences and events on ICT strategy, virtualisation, practical ICT security, and sustainable ICT practises.
Al recently joined Ovum after ten years in the Australian Government, the last 6 of which were covering the CIO/CISO role for the Environment department. In this capacity he had executive responsibility for governance associated with a complex, multi-classification, distributed government network, including compliance with Whole of Government security and privacy policies such as the PSPF and ISM. Al was the key executive liaison with the Australian Signals Directorate on IT security matters and successfully developed a number of innovative business enabling projects, such as the creation of virtualised security domains and implementation of department-wide secure BYOD on mobile devices – the first such implementation in the Commonwealth government. Al regularly speaks on organizational security and governance issues – with a particular emphasis on the ability of security to either enable or inhibit business effectiveness.
Registration
* These fields are required.
Please Note: Our Melbourne event has now reached capacity. If you have registered, we look forward to seeing you there.